Weill Cornell Medicine-Qatar
Assistant Director, Continuing Professional Development
Category:
Admin – Adult and Continuing Education Programs
Application Due:
Open Until Filled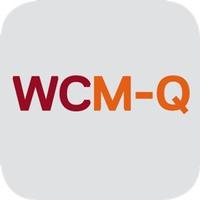 Established in 2001 as a partnership between Cornell University and Qatar Foundation, WCM-Q is part of Weill Cornell Medicine in New York. WCM-Q, the first medical school in Qatar and a pioneer of coeducation at a university level, for 17 years of operation, we have been providing the most exceptional education for medical students, conducting cutting-edge research, improving health care and provide the highest quality of care to the community. We are hiring Assistant Director, Continuing Professional Development.
The work and what it looks like…
You will act as a integral member of the Continuing Professional Development Team. Your primary responsibilities is to provide high quality professional development opportunities for Physicians and other healthcare profesionals based on identified needs and the latest scientific and medical developments that will increase competence, enhance performance in practice and lead to improved healthcare for patients. Reporting to the Director, of Medical Education and CPD, the Assistant Director, Continued Profesional Development develops and directs the overall educational program in alignment with the division's mission and strategic plan and is responsible for the successful achievement of certification for physicians in the region in collaboration with local and international bodies.
As the Assistant Director, you will be responsible for reviewing and evaluating the ongoing programs and activities ensuring compliance with the WCM-Q policies and prcedures, accredition (Accreditation Council for Continuing Medical Education (ACCME) and Qatar Council for Healthcare Practitioners (QCHP criteria standars and policies. You will oversee development and maintenance of all necessary documentation, including policy and procedure manuals, to meet accreditation, funding, and other reporting requirements. You will also manage and lead needs assessments and gap analyses, applying principles of adult education to program design, and developing educational outcomes measurement tools and processes.
You will develop a plan to conduct an overall CME/CPD program analysis which identifies, plans and implements the needed or desired changes in the overall program that are required to improve on the ability to meet the CPD Mission. Publishes results of education research in peer-reviewed journals and presents at national and international conferences and provide administrative leadership and oversight for non-academic staff and provides advice on workflow for efficient and effective service and in the application of HR and fiscal policies and procedures to ensure sound business practice.
Who you are and what "Excellence" looks like in this role…
An exceptional individual, with excellent interpersonal skills and have atleast a minimum of 6 years of relevant experience, of which 4 are in a leadership position. You will hold a Medical degree (MBBS or MD) or PHd in health education.
You will need to demonstrate advanced level of analytical, interpersonal, organizational, communications, negotiation, consenses-building and financial skills. You will need to be a Creative thinker, Problem-solver, comfortable working in a high-dynamic environment, with a preference of fluency in both English and Arabic language.
Your application requires a CV, including the names and contact information for three references that agree to be contacted, as well as a covering letter. We encourage applicants to describe in their application how they feel they can contribute broadly to the goals of WCM-Q. For additional requirements and responsibilities, please refer to our website listed below.
You must be willing to relocate to Doha, Qatar for the duration of the appointment. Compensation will include a competitive salary with supplement for Foreign Service, housing and transportation.
Further details regarding the position can be accessed at:
https://career4.successfactors.com/sfcareer/jobreqcareer?jobId=34606&company=C0000274692P&username=
…………………………………………….
Cornell University is an equal opportunity, affirmative action educator and employer.
The screening of applications will begin immediately and continue until suitable candidates are identified.