Website The University of the West Indies, Mona Campus
Senior Lecturer/Lecturer in Academic Writing
Category:
Faculty – Liberal Arts – English and Literature
Faculty – Communications – Other Communications
Salary:
30,000 to 40,000 USD Per Year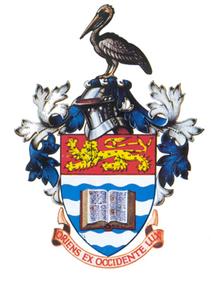 The successful candidate will be required to:
Teach undergraduate and graduate courses in his or her respective areas of specialization, take part in curriculum development, be involved in interdisciplinary collaboration, develop innovative research, and advise and supervise students at the undergraduate and postgraduate levels;
Make a significant contribution to the department's research output, undertake an appropriate teaching and administrative load, and participate in campus-related and outreach activities.
Essential Qualifications And Experience:
Applicants should have a PhD in Writing /Communication Studies OR in Academic Literacies OR in Rhetoric and Composition OR in Tertiary Level English Language Education;
They should have relevant teaching experience of at least five years;
They should have a demonstrated record of scholarly research
Candidates who possess the following will be at a distinct advantage:
Specialization in Writing Programme Administration/ Writing Assessment/ Professional Writing/ Technical Communication;
Professional qualification in teaching in the discipline;
Experience supervising MPhil/PhD students;
Evidence of Curriculum Development (for face to face, distance or online delivery modes);
Evidence of application of new technologies in programme delivery;
Administrative Experience/Leadership Experience within an Academic Institution;
Evidence of prior grant acquisition;
Evidence of contribution to the Public Service and field of Study;
Evidence of Team-building skills.
For further particulars on the University of the West Indies, Mona and the Department of Language, Linguistics and Philosophy, visit https://www.mona.uwi.edu/dllp/
Applicants are required to submit a completed employment application form, curriculum vitae, (inclusive of a statement on teaching and research interests), giving full particulars of qualifications, experience, the names and addresses of three (3) referees (one of whom should be from your present organization) and copies of academic qualifications. These should be sent by electronic mail to hrmd.odes@uwimona.edu.jm addressed to the Campus Registrar for the attention of the Director, Human Resource Management Division, The University of the West Indies, Mona Campus, Kingston 7, Jamaica. All applications must include the reference number MPN100078 in the subject line of the email. The final date for receipt of applications is February 21, 2020. Applicants are advised to ask their referees to send reports under confidential cover to the above address without waiting to be contacted.
The successful candidate is expected to assume duties on August 1, 2020.
The University thanks all applicants. However, due to the volume of applications, only shortlisted candidates will be contacted